As a web designer and developer since 1996, I've created and updated web sites for a varied clientele. The web sites shown here highlight the design features and technologies I've used to create engaging and informative web sites. Every web site is a collaboration between designer and owner. I strive to create websites that reflect their owners and purpose, that are professional-looking, that are easy to read, and that are easy to navigate.
Michael D Doyle, Attorney at Law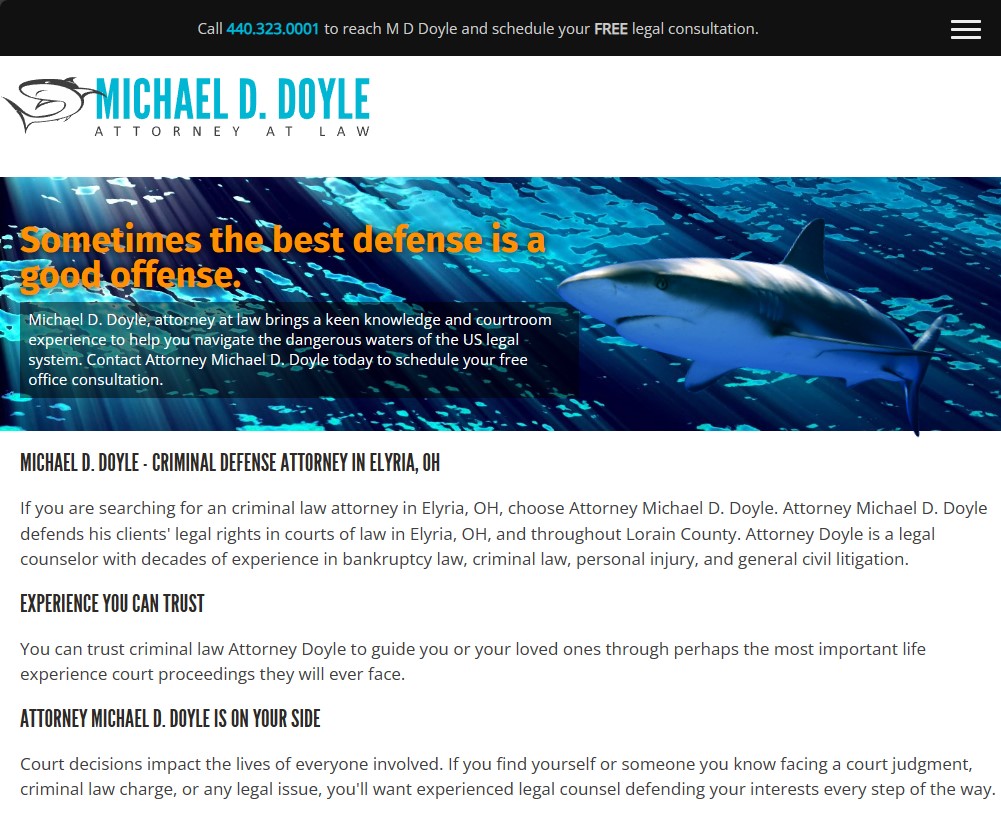 Swimming against the current of staid and stiff legal websites, the website of Michael D Doyle makes a bold and lasting impression on visitors.
The site sports third-party blog integration and in-page contact form.
Vine Type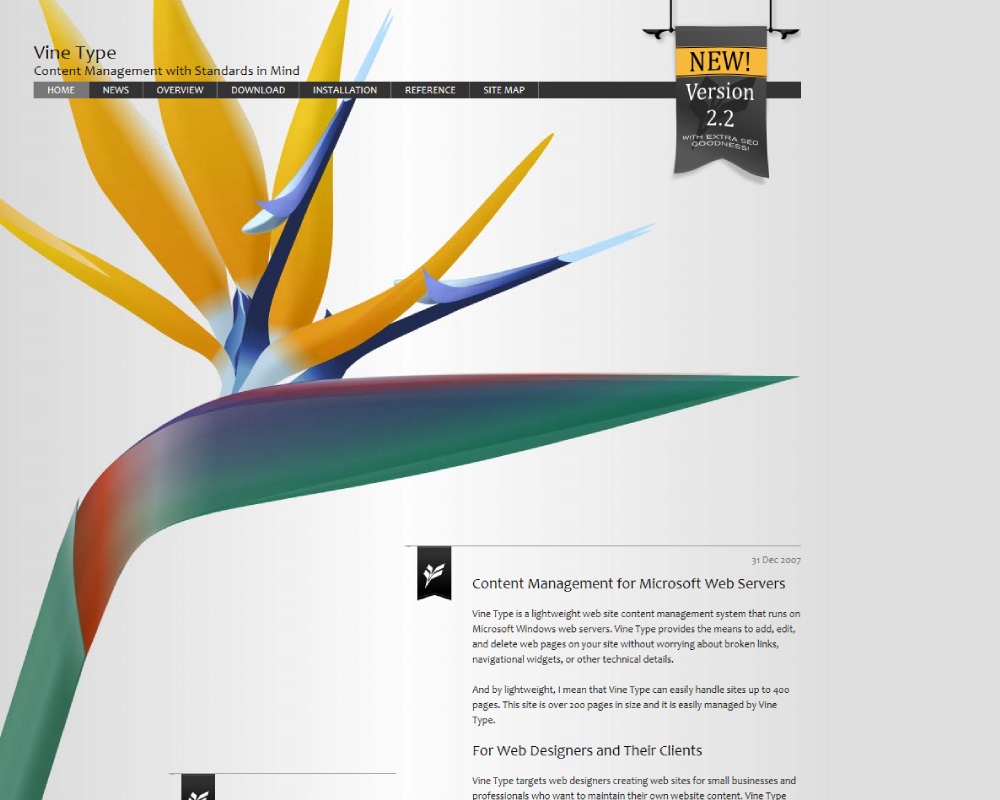 My Vine Type website caught the attention of thousands of folks at Command-Shift-3 who voted it a monthly winner in 2008 and continued to rank it among the all-time leaders out of more than 16,000 website submissions.
This website also caught the eye of the Expression Studio team at Microsoft. This lead to an invitation to have the Vine Type site featured in the Microsoft Expression Gallery.
Of course the Vine Type website itself is powered by Vine Type.
David J Berta, Attorney at Law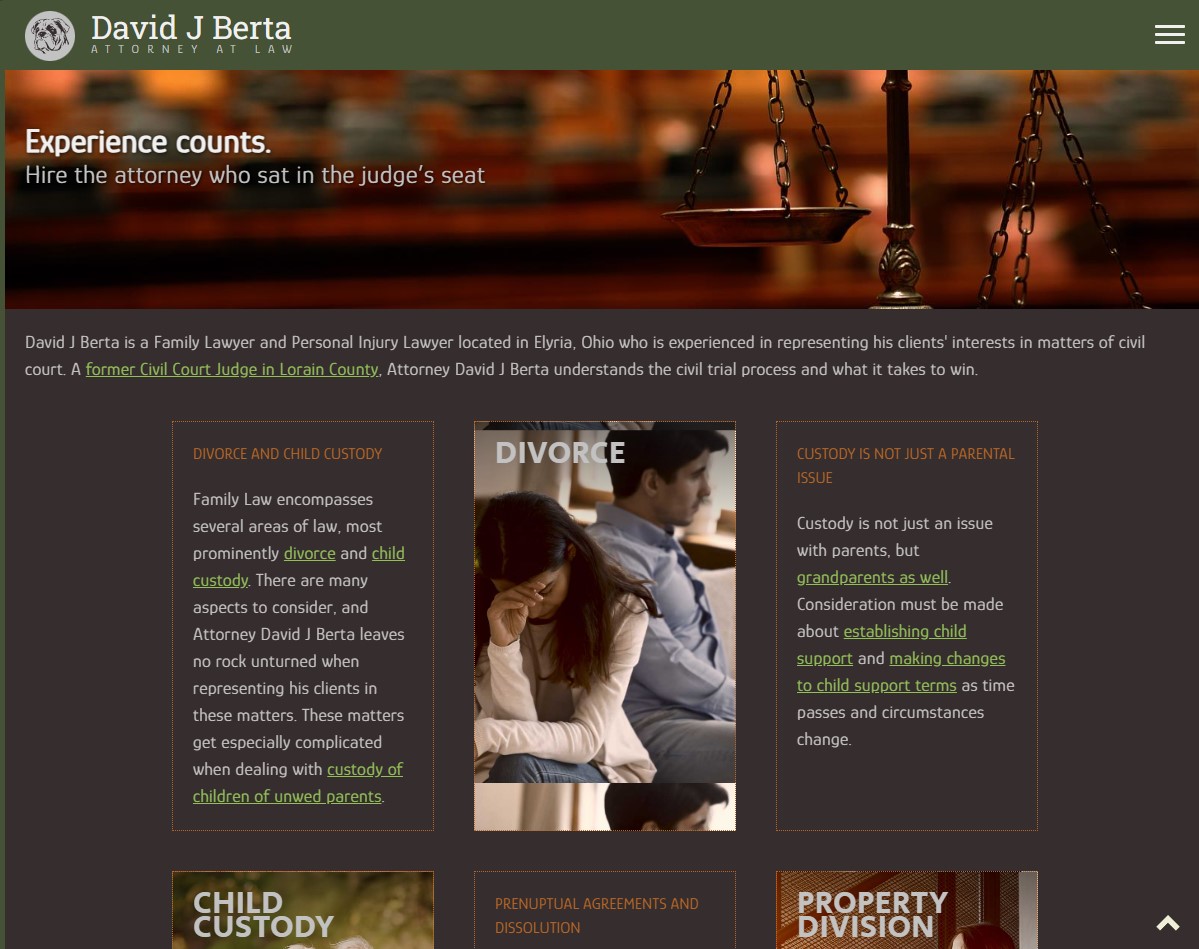 David J Berta's website highlights his experience from the bench and a darker theme reminiscent of a stately courtroom setting. Carefully curated stock photos and mobile-friendly features abound.
Central Texas Therapy Clinic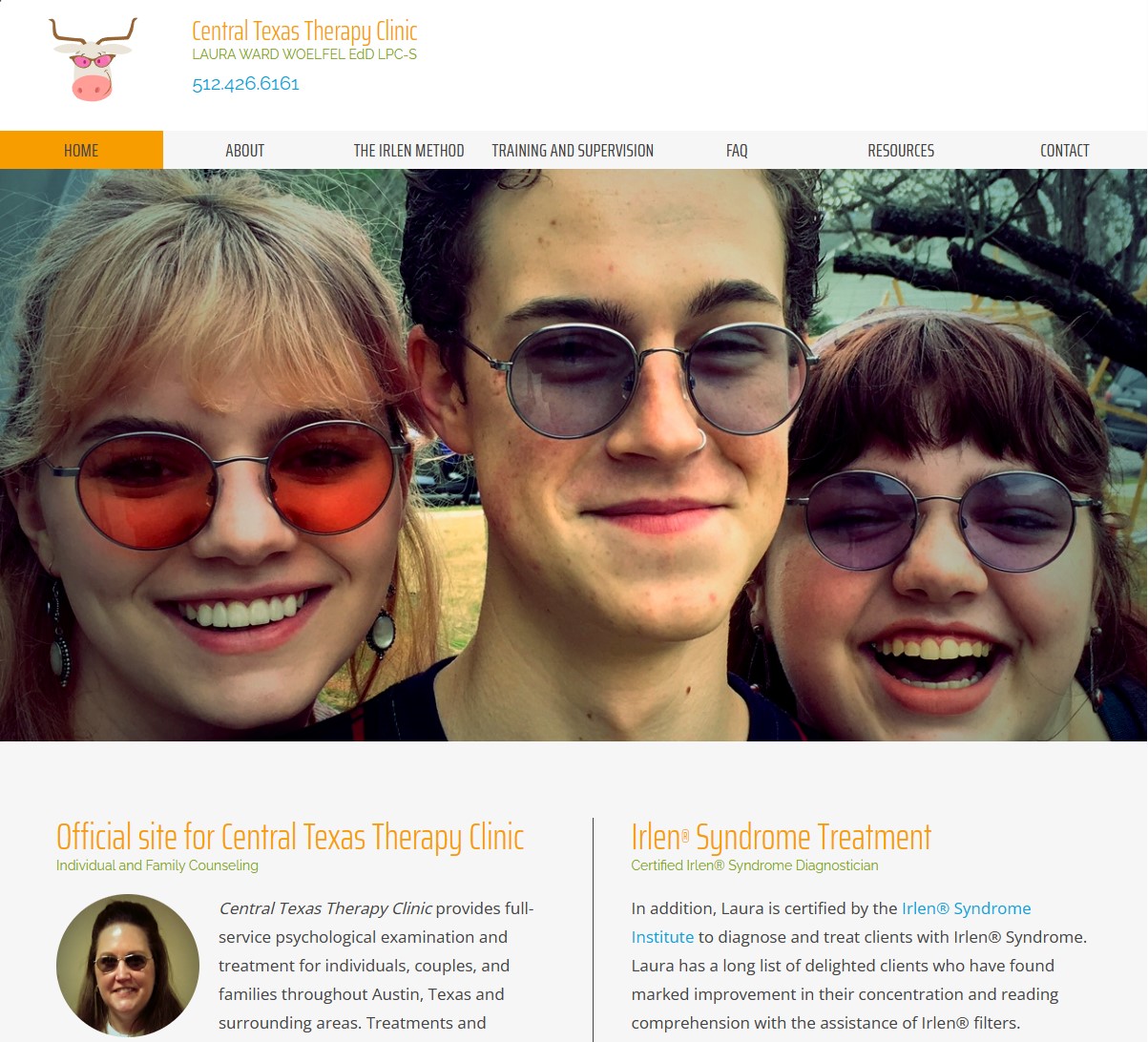 Playing off of Central Texas Therapy Clinic's whimsical logo, a friendly bespeckled longhorn, Vine Branches created a site to spotlight not only the full-service consulting practice but also the Irlen Syndrome therapies and training available at this site.
Michael J Camera, esq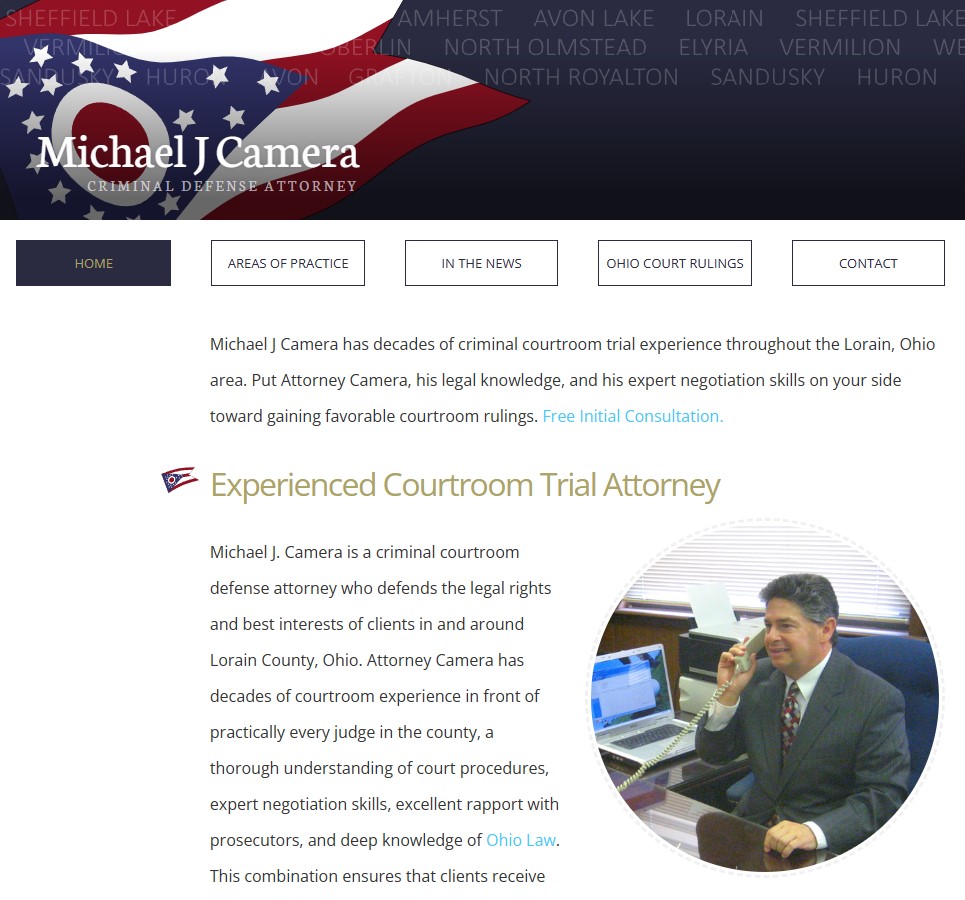 Bold graphics reassure visitors that they are at a law firm site, that of Attorney Michael J Camera, based in Lorain, Ohio. Attorney Camera's site sets a professional tone and offers visitors additional information on legal rulings.