As a web designer and developer since 1996, I've created and updated web sites for a varied clientel. The web sites shown here highlight the design features and technologies I've used to create engaging and informative web sites. Every web site is a collaboration between designer and owner. I strive to create websites that reflect their owners and purpose, that are professional-looking, that are easy to read, and that are easy to navigate.
Bill Flood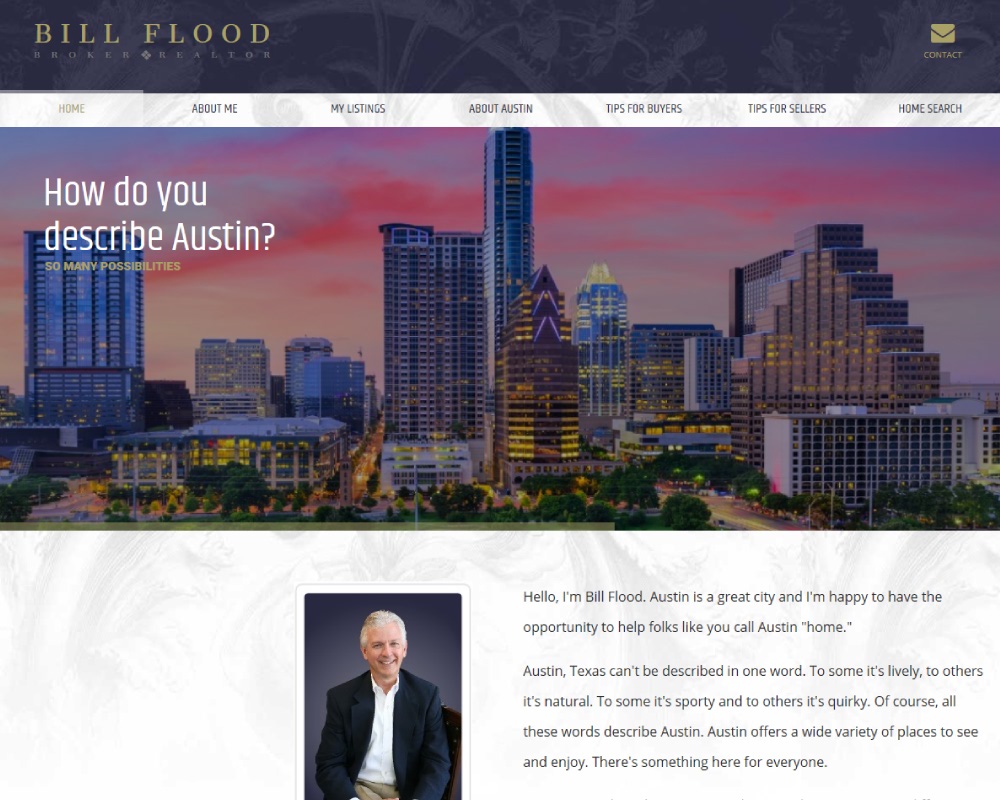 This is no cookie-cutter real estate agent site. Bill Flood's elegant, upscale, classic website was designed to appeal to discerning and upscale real estate sellers and purchasers. Easy administrative features allow the client to maintain his own property inventory.
Lost Creek Limited District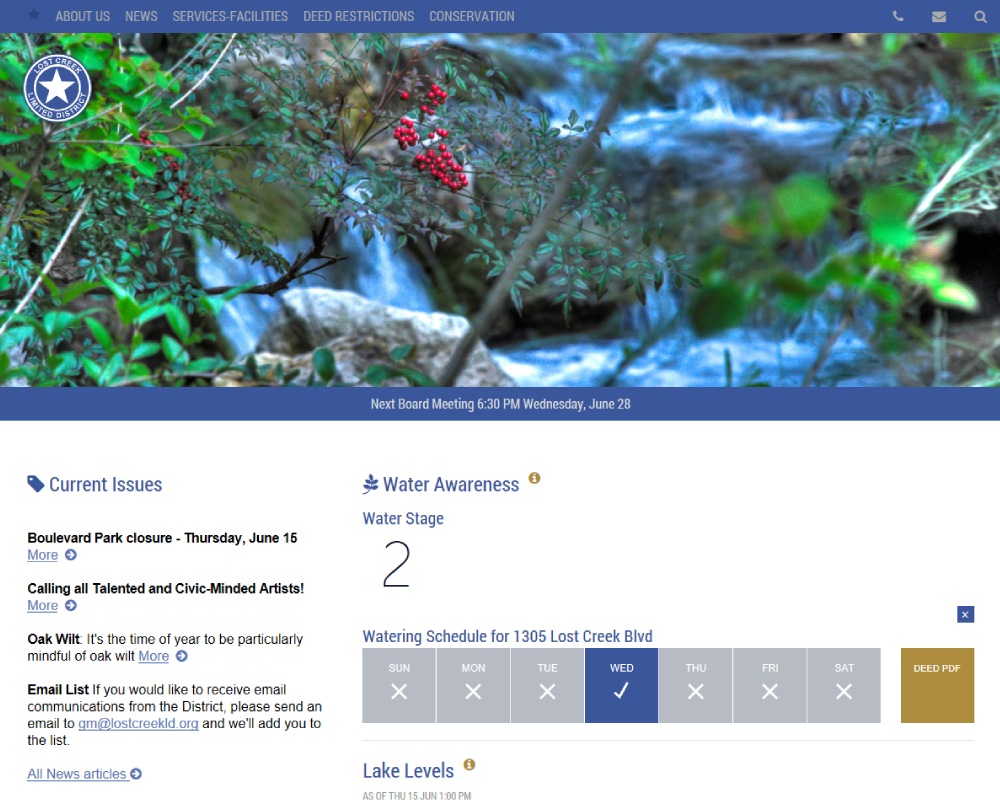 The centerpiece of the Lost Creek Limited District website is the water awareness dashboard that presents a host of information in a clear and readable manner.
Presenting water stage, burn ban, weather stats, lake levels and other information is a recipe for a cluttered, busy look, but Vine Branches worked to make this information easy to read and understand. Built on HTML5 and CSS3 standards, the Lost Creek website was designed with mobile friendliness in mind.
The interactive site even goes one step further -- allowing residents to customize the dashboard to display their home's specific watering schedule.
Custom fonts improve readability while enhancing the look and feel of the site.
Metro Computer Resources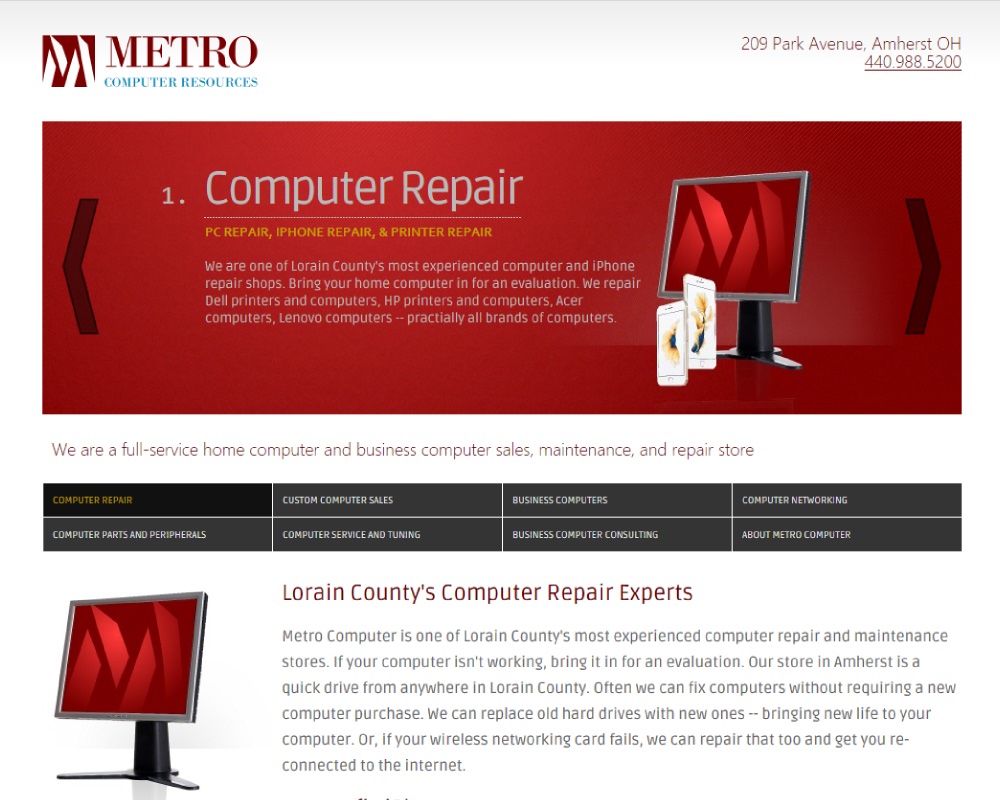 Vine Branches brought a high-tech makeover to the Metro Computer Resources website.
The rotating banner scrolls by itself (or the visitor) and presents major marketing messages front and center. The navigation buttons were given a custom glow effect that doesn't involve browser plug-ins or add-ons.
The clean & stylish design reinforces the brand as modern and dependable. Each page includes all the necessary information a potential would need: hours of operation, a map, and phone number for any additional questions.
Michael J Camera, esq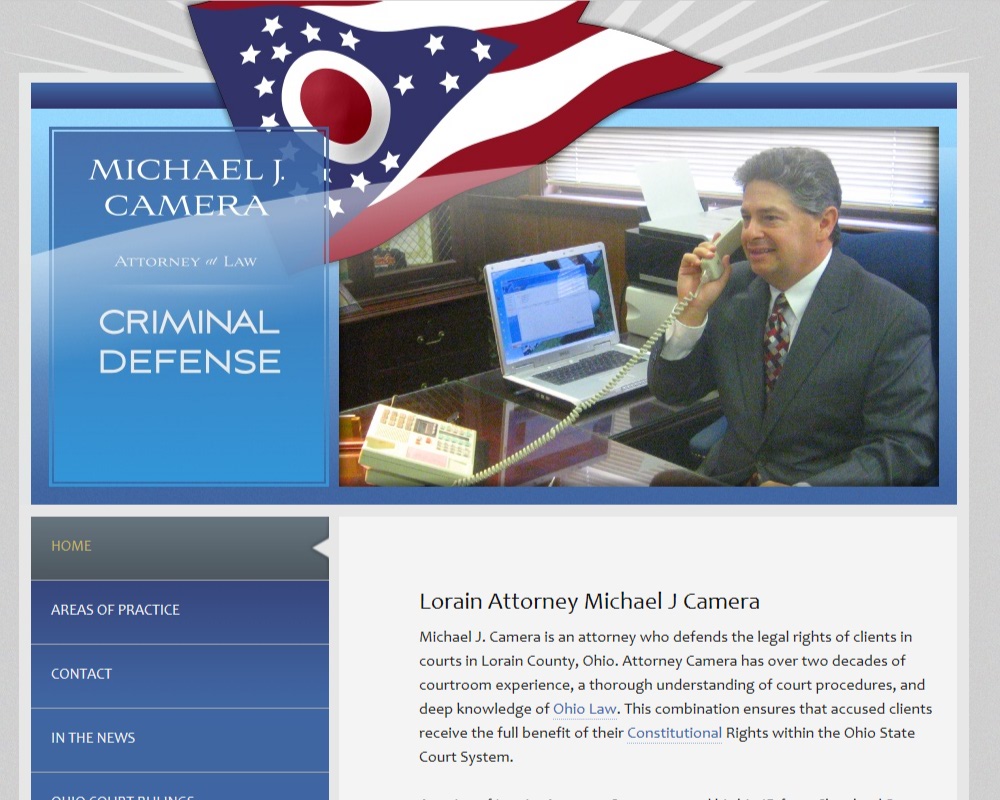 Bold graphics reassure visitors that they are at a law firm site, that of Attorney Michael J Camera, based in Lorain, Ohio. Attorney Camera's site sets a professional tone and offers visitors additional information on legal rulings.
Michael D Doyle, Attorney at Law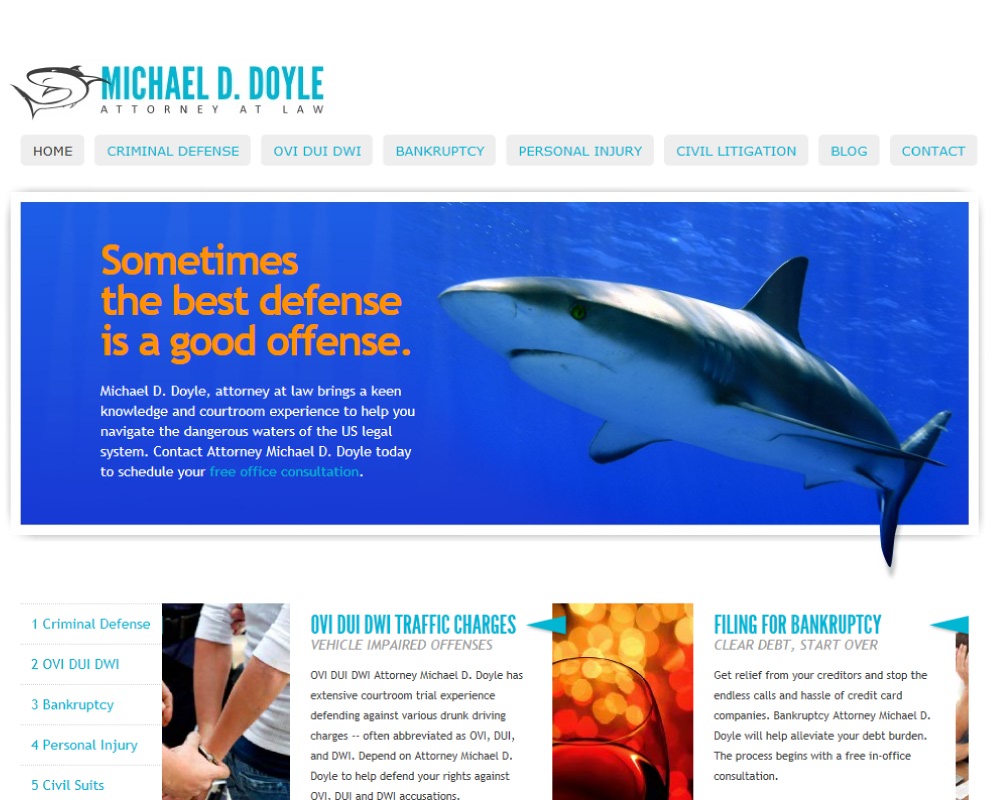 Swimming against the current of staid and stiff legal websites, the website of Michael D Doyle makes a bold and lasting impression on visitors. All the other legal sites -- filled with gavels and scales and marble columns -- look like flotsam and jetsam by comparison.
The site gets a boost of interactivity with its revolving carousel and in-page contact form.
Vine Type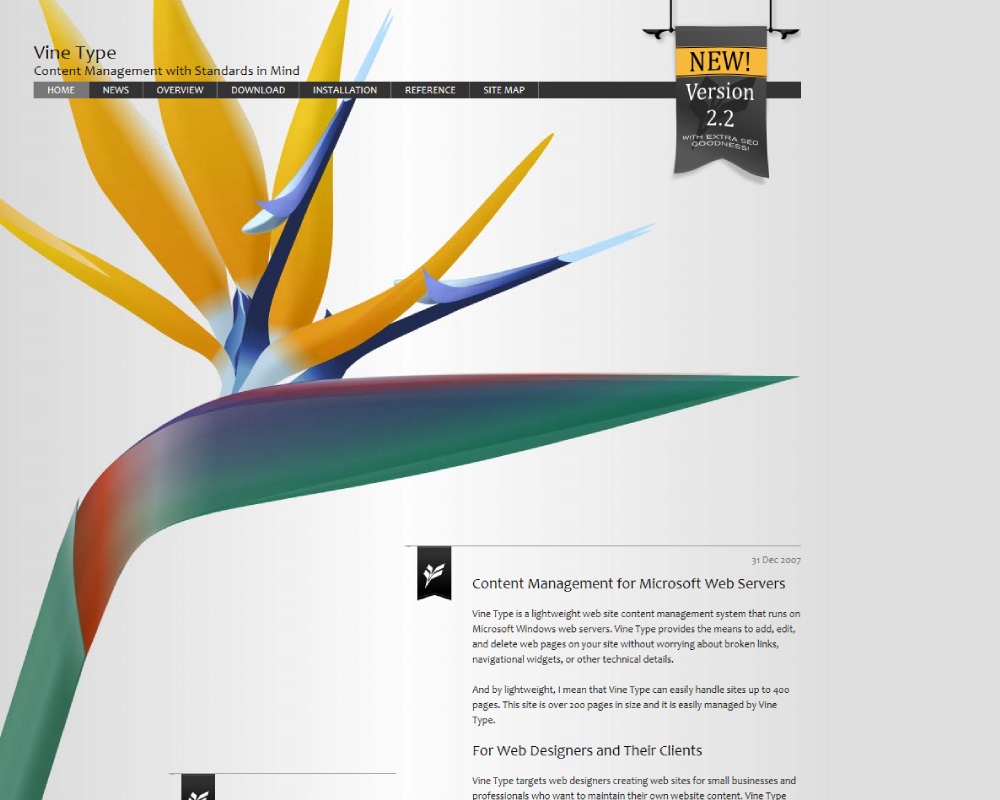 My Vine Type website caught the attention of thousands of folks at Command-Shift-3 who voted it a monthly winner in 2008 and continued to rank it among the all-time leaders out of more than 16,000 website submissions.
This website also caught the eye of the Expression Studio team at Microsoft. This lead to an invitation to have the Vine Type site featured in the Microsoft Expression Gallery.
Of course the Vine Type website itself is powered by Vine Type.